Here to support you on your journey towards emotional healing.
Rose In Bloom Therapies & Counselling
Paula Watson Zumba
2023-04-03
Sharon is a very caring and empathetic women who knows how to help navigate the different stages of grief in such a way that it embraces hopefulness when you feel helpless. Her coaching will equip you to take one step at a time through emotional turmoil to a place where you can finally see the blue sky through the clouds on your journey through grief.
Rose In Bloom Therapies is like pulling on a favourite,cosy jumper. A warm, safe space to hold your grief and love yourself, throughout such a life changing process. Sharon reaches in, delves deep into and nurtures,the broken parts that come with the loss of our loved ones. A gentle guiding hand with a non invasive, approach,whilst you are in the midst of the pressure cooker,of emotions/feelings during your grieving journey. Incredibly thoughtful and sincere. Sharon helps you to embrace your loss,with love for yourself,first and foremost, Nurtures this love ,holds the pain into a healing love. And life into living again. Thankyou Sharon.
Pippa Mackenzie-Smith
2023-03-20
Exceptional grievance therapy and counselling services. I cannot recommend Rose in Bloom Therapies and Counselling highly enough. My experience was that Sharon was able to connect with me with ease and connect with my grief. The tailored therapy, the consistent care, guidance and support provided, enabled me to process my grief at each stage and to reach a place of acceptance for my loss. The solutions offered also enabled me to get to sleep and restore my consistent sleep pattern again. I am very grateful for this as my lack of sleep, was having a significant impact and affect on my life and my ability to move forward with living. Thank you for all that you do.
Sharon is wonderful, understanding to all and a great person to talk things through.
Sharon is so kind and loving. She wraps you in love and supports you in the best way for you.She made me feel so safe to express my true feelings in a vulnerable way. I felt comfortable to do so. Her expertise was exceptional as she guided me through some ways I could process my emotions and incorporate this every day. It felt good to know that I was not alone. There is no right or wrong way to experience grief and that relieved a lot of pressure I was putting on myself. Iam forever grateful for her help and I feel more empowered to be able to heal myself. I would not hesitate to work with her
Margarita Genovesa
2023-03-18
Sharon helped me through a hard time and helped me see what I couldn't! She was very empathetic, she listened and helped me see what was important to move forward with life. Thanks Sharon my 🌹 in Bloom. Xx 🥰
I really enjoyed working with Sharon. Sharon's comprehensive and insightful techniques allowed me to understand the grieving process with more clarity. I would highly recommend this therapy for anyone going through bereavement.
Justin McGurk Music
2023-03-18
Sharon is one of the most caring and compassionate people I know. I have had the pleasure of joining her on Clubhouse and other platform many times in her live workshops. She is an expert in helping her clients navigate their way through grief. Empathy is in her DNA. I highly recommend.
I want to take a moment to share with you my heartfelt recommendation for Sharon, an incredible bereavement therapist who has truly made a difference in my life. If you or someone you love is experiencing the profound pain and sadness that comes with the loss of a loved one, I cannot recommend Sharon enough.Sharon provided a safe and nurturing space for me to express my grief and begin to process the overwhelming emotions that came with losing someone so dear to me. She listened with empathy and understanding, offering wise insights and gentle guidance as I navigated the difficult journey of grief.What sets Sharon apart is her remarkable ability to help people in grief find their own path forward. She does not offer a one-size-fits-all approach, but rather takes the time to truly understand each individual's unique needs and struggles. With her unwavering support and compassionate guidance, I have been able to find hope and healing in the midst of my grief.Perhaps most importantly, Sharon has helped me to honour the memory of my loved one in a way that feels meaningful and authentic. She encouraged me to embrace my grief as a natural part of the human experience, and to find ways to stay connected to the person I have lost as I move forward with my life.If you or someone you know is struggling with grief, please do not hesitate to reach out to this exceptional therapist. She could truly be a source of light and comfort during one of the darkest times of your life and I am forever grateful for her kindness and expertise.Thank you Sharon
An Integrated Holistic Approach
I developed Rose In Bloom Therapies™ as an integrated Holistic approach that recognizes the interconnectedness of the mind, body, and spirit. By combining Talking Therapy, Psychodynamic Therapy, Cognitive Behavioural Therapy (CBT), Naturopathy, Hypnotherapy with life, wellness and mindfulness coaching we can explore your emotions, behaviours, and physical health to promote overall wellness and healing.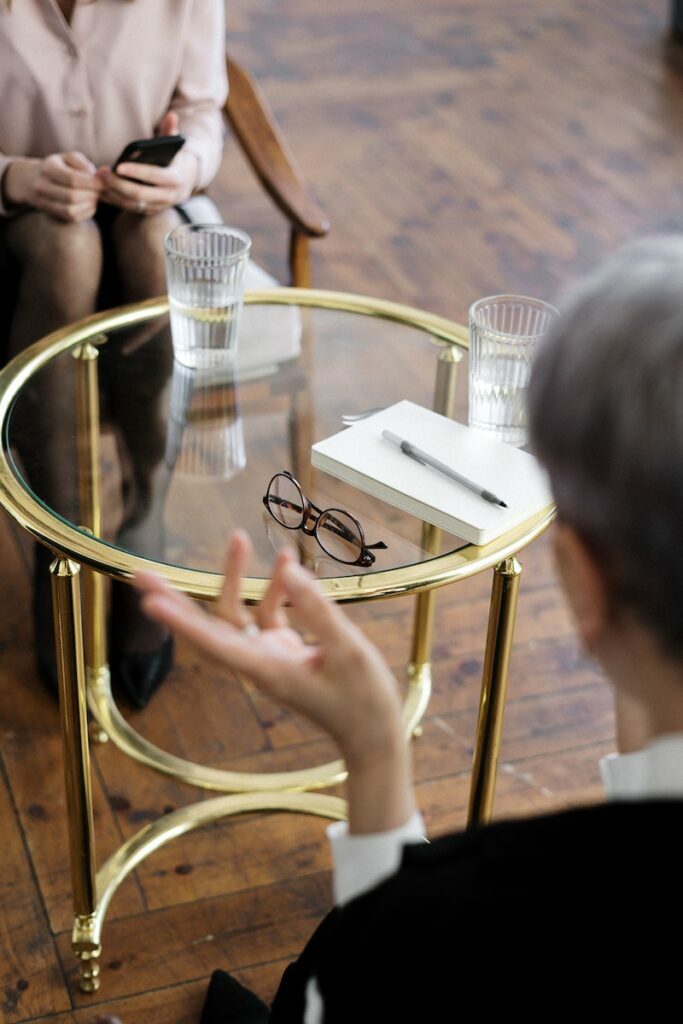 Talking Therapy is a powerful form of therapy that allows you to explore your thoughts, feelings, and behaviours in a safe, non-judgmental space. Through open and honest conversations, we can gain insight into your experiences and identify patterns that may be impacting your mental and emotional health. With my empathetic support and guidance, we can work together to process difficult emotions, resolve conflicts, and build resilience. Whether you are struggling with anxiety, depression, trauma, or relationship issues, Talking Therapy can help you regain control of your life.
Cognitive Behavioural Therapy (CBT) is a form of therapy that focuses on the relationship between our thoughts, feelings, and behaviours. By identifying and challenging negative thought patterns and beliefs, we can work towards changing our behaviours and emotions. CBT is a highly effective treatment for a range of issues, including anxiety, depression, and addiction. Through a structured and goal-oriented approach, we can work together to develop coping skills, problem-solving techniques, and strategies for managing stress. As a trained CBT therapist, I can help you gain the skills and insights you need to make positive changes in your life.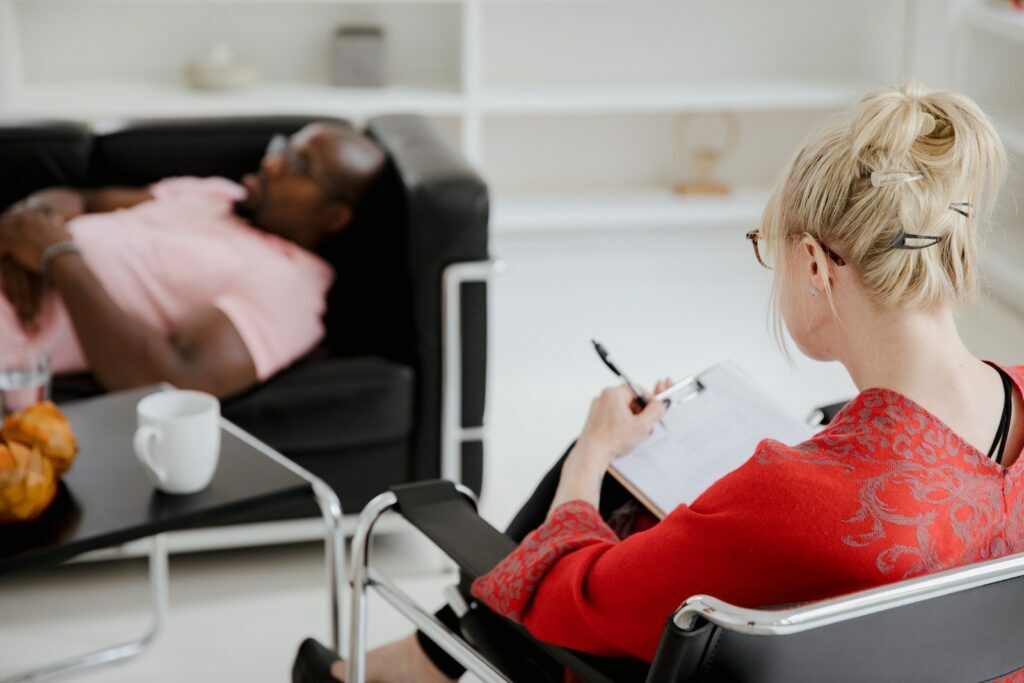 Hypnotherapy is a powerful tool that can help you access your subconscious mind to uncover deep-seated beliefs and patterns that may be holding you back. Through a guided hypnosis session, you can relax your conscious mind and access your subconscious to create positive changes in your life. Hypnotherapy can be helpful for a range of issues, from reducing stress and anxiety to overcoming phobias and addiction. As a certified hypnotherapist, I can guide you through the process and help you achieve your goals.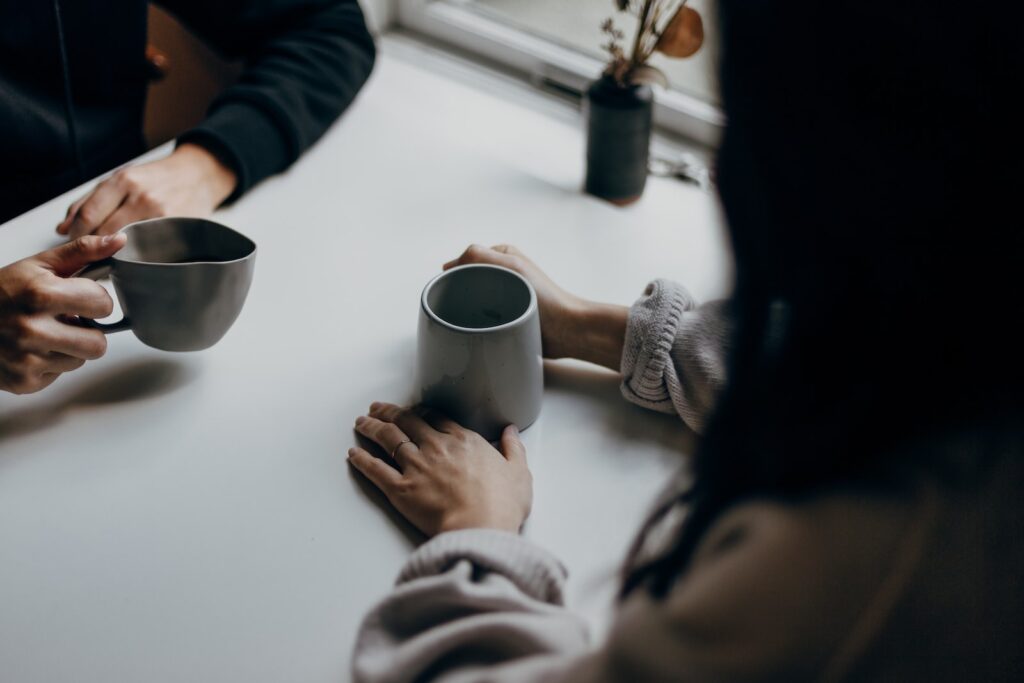 Psychodynamic Therapy is a form of talk therapy that focuses on exploring the unconscious patterns and motivations that drive our thoughts, feelings, and behaviours. By examining your past experiences and relationships, we can gain insight into the root causes of your current challenges and work towards resolving them. This can lead to long-lasting changes in how you relate to yourself and others, resulting in a greater sense of self-awareness and personal growth. As a trained Psychodynamic Therapist, I can help you gain a deeper understanding of yourself and your emotional life.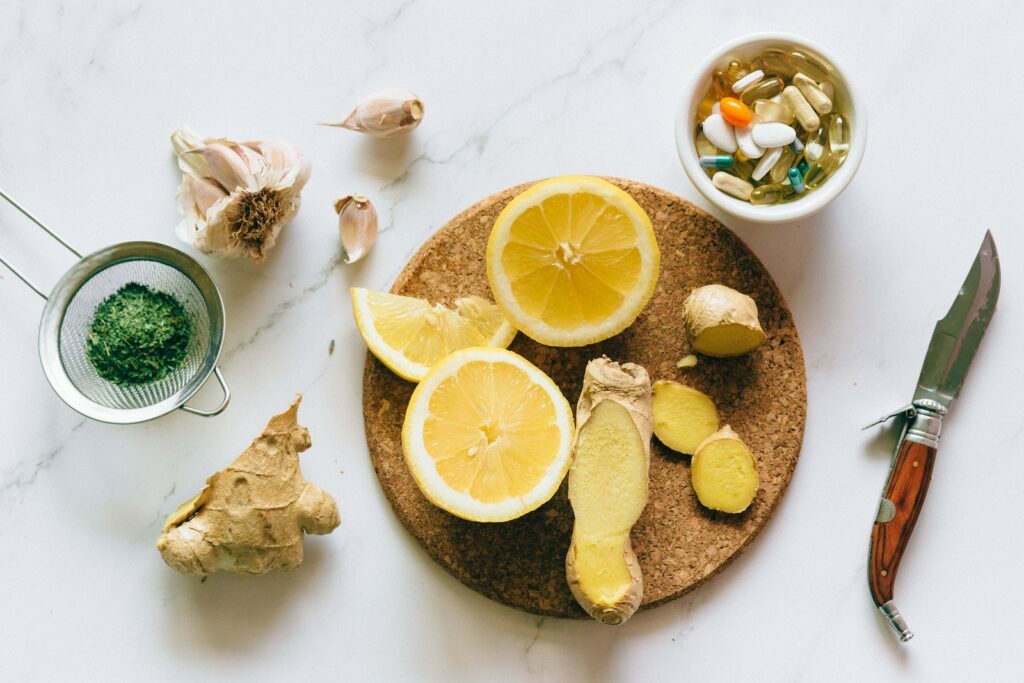 Naturopathy is a holistic approach to health and wellness that combines natural therapies with conventional medicine to treat the whole person. As a Naturopath, I believe that the body has the innate ability to heal itself, and my role is to help support and facilitate that process. Through personalized nutrition plans, herbal remedies, and lifestyle modifications, we can work together to address the root cause of your health concerns and promote optimal wellness. Whether you are looking to improve your digestion, boost your immune system, or manage chronic pain, Naturopathy can help you achieve your health goals.
Naturopathy, in particular, is a powerful tool in promoting mental and emotional health. The food we eat, the quality of our sleep, and the state of our gut health can all impact our mood, stress levels, and cognitive function. By developing personalized nutrition plans and recommending natural supplements and remedies, I can help you optimize your physical health and support your mental health.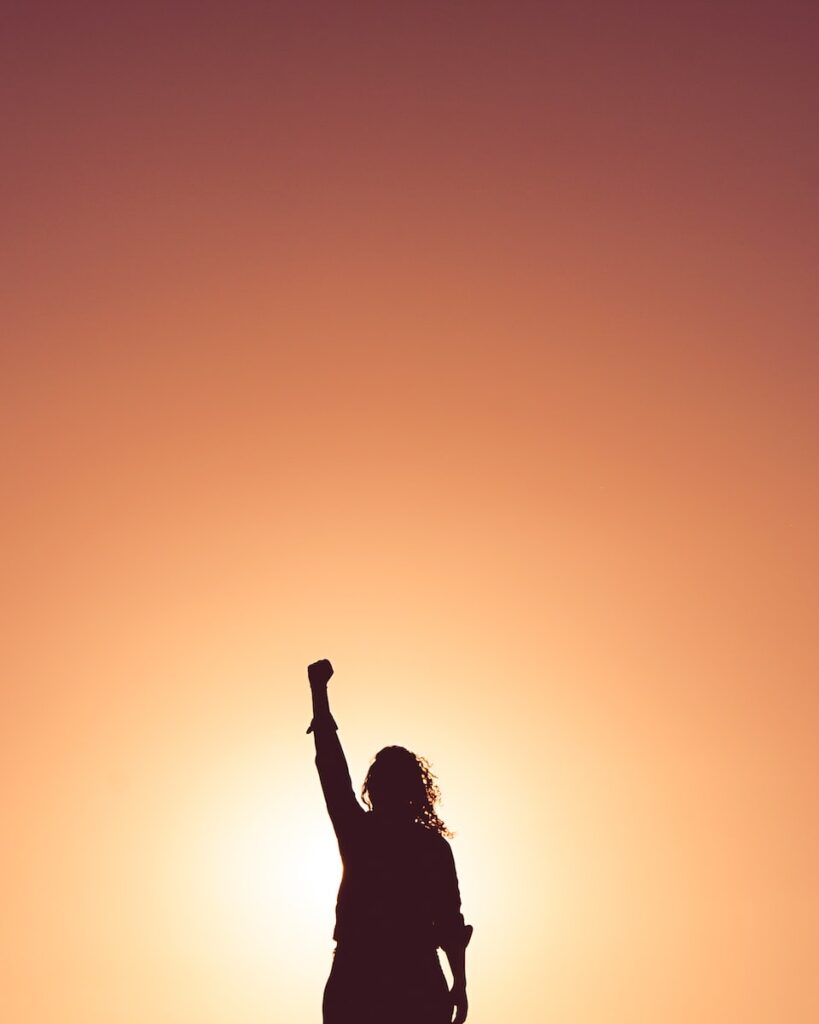 Coaching (Life, Mindfulness, and Wellness) is a personalised approach to personal growth, focusing on enhancing overall well-being and self-awareness. By exploring values and goals, we work together to create a balanced, purposeful life. Coaching addresses various life aspects, such as relationships, career, and personal development, while incorporating mindfulness techniques to improve self-awareness and stress management.
I provide tools, guidance, and support to help you overcome obstacles and embrace change, fostering resilience and personal growth. Through our collaborative partnership, you can achieve a greater sense of balance and fulfilment in your life.
My services include Grief & Bereavement Counselling, Dependency Coaching and Wellness Coaching.
Holistic Coaching
Reduce stress and anxiety, increase focus and enhance your overall wellbeing.
It All Starts With a Call
If you're ready to take the first step towards a better life, call me today. I'm here to listen and support you as we work together to overcome your challenges and achieve your goals. You don't have to face your struggles alone. Let me guide you towards a brighter future. Remember, it all starts with a call